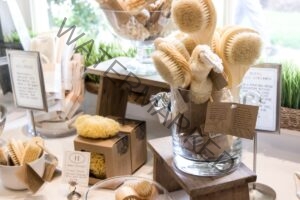 The holidays are approaching and although we support small businesses year-round, we want to focus on keeping in mind the spirit of shopping small this season. Embrace the sentiment of #ShopSmall with your family and friends by considering everything from holiday gift baskets to memorable experiences. Retail, services, and more small businesses offer specials and discounts this season so share a taste of Chatham while supporting the local restaurants, artisans, and nonprofits that make our area unique.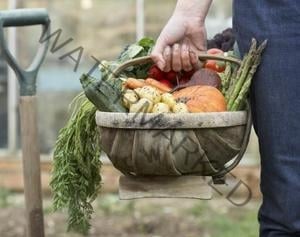 Take Your Thanksgiving to the Next Level
The most wonderful time of the year is also the busiest for many of us. Make it simpler (and continue to support #ShopSmall and #DineSmall); avoid struggling to assemble a stellar Thanksgiving spread and look to Café Root Cellar and Fearrington House Restaurant, among others, for Thanksgiving week meals. These local restaurants are offering their twists on traditional flavors – choose from their full menus or a la carte options.  
Thanksgiving and Christmas catering options also may be available at Gov's Burgers & Taps, Old Place Catering, and Carolina Cravings. Our farmers markets have plenty of options for those who prefer to prepare Thanksgiving at home. Stop by Piedmont Pop Up or the Chatham Mills, Pittsboro, or Fearrington Farmers Markets between now and Thanksgiving and shop local vendors for produce, meats, eggs, cheeses, jams, and more.  
Create a Chatham Gift Basket
Impress the foodie in your life with a holiday gift basket packed with local treats and craft beverages. Southern Supreme Gourmet has plenty of delicacies to savor and share – stock up on cookies, nuts, and of course, their signature nutty fruitcake.  If you can't make the drive to Bear Creek, there is a limited selection of Southern Supreme items at the Siler City Pharmacy and select Whole Foods in the Triangle throughout the holidays. Pair your goodies with Celebrity Dairy goat cheese and accoutrement –  Cackalacky snacks and sauces, Chocolate Cellar Deux sweets, Rocky River Bees honey, and Ms. Ruth's jams.  
Round out your gift basket with award-winning coffee, wines, and craft beverages, including spirits from Fair Game Beverage Company, house-roasted coffee beans and grounds from Aromatic Roasters, and craft beer from some of our area's best breweries. Thirsty Skull Brewing, Chatham Cider Works, and bmc brewing all offer seasonal brews fit for colder weather. Plus, wines from Fire Clay Cellars and Starrlight Mead are sure to please sommeliers and casual enjoyers alike. 
Shop Small All Season Long
The savings don't stop on Small Business Saturday. Eclectic variety store French Connections always offers Cyber Monday deals, and other local favorites like Geek Chic Clothing and Cape Fear River Adventures may allow you to shop and reserve online. Our area is also home to many kilns and potteries featuring hundreds of pieces created from locally sourced materials. Mark Hewitt's Holiday Kiln Opening debuts this weekend, with dates available now through early December to meet the potter and tour his showroom.  
From spa retreats to tastings and tours, there are ample opportunities to give the gift of a unique Chatham experience. Surprise a loved one with a little pampering at one of our area's many spas and salons or help plan their next road trip through Chatham County with gift certificates to these Heart of NC Craft Beverage & B&B Trail businesses.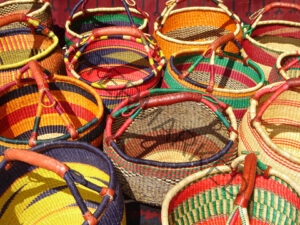 Don't forget to support nonprofits this Giving Tuesday with a tour of the Carolina Tiger Rescue or Piedmont Farm Animal Refuge. These animal rescues offer tours and volunteer opportunities throughout the year. Sit alongside residents for a sense of community at the pay-what-you-can Thanksgiving dinner from the Quiltmaker's Café featuring Postal Fish Company (also the location of this event), Café Root Cellar, The Travelling Café, and Carolina Cravings. Slated to open in 2023, the Quiltmaker's Café will be a fast-casual restaurant offering healthy meals to everyone in our community, regardless of their ability to pay.  
Beyond these opportunities and Small Business Saturday events, we encourage everyone to #ShopSmall throughout the year. Let us be a resource for you as you plan your holiday shopping and travel this season.