Tackle endless checklists, reign in the chaos, and host effortless events and festivals. 
Getting Started, Staying Calm
There is much to consider when organizing your successful soiree: theme, budget, audience, goals, staffing and volunteering, venues, vendors, schedules – the list goes on and on. Experienced planners are often armed with a team of professionals, a wealth of knowledge, and the resources needed to host festivals, weddings, conferences, and other special events. For those new to the world of event planning, here are a couple of best practices to get you started:
Determine your event's purpose and goals. Are you hosting a conference or corporate retreat, planning a wedding, raising money for your organization or a local nonprofit – understanding what you're trying to achieve is important for guiding the rest of the process.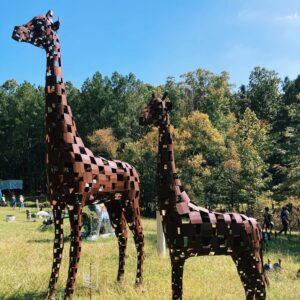 Select the right venue and vendors. Your event's location and offerings can make or break the atmosphere and experience for attendees. Working with local businesses can be a cost-effective solution that provides more personalized assistance and is a great way to show your support for the community. Our website offers a complete directory of venues and vendors local to Chatham County.
Coordinate with the appropriate officials. Keep in mind that if you're hosting an event, you or your vendors may require guidance and approval from local and state departments (food, drink, sales, bouncy houses, tents, portable toilets, etc.). There is no fee for submitting a Special Event Notification Form and being proactive can help prevent hiccups and headaches later down the road.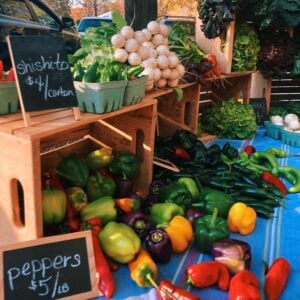 Think through and publish details about your event that visitors need to know before attending. What are the admission costs? Where should guests park for your event? Will shuttles be provided? Is the event accessible, and what accommodations can you provide to attendees? Is your event family-friendly? Kid-friendly? Is there a rain date?  These are just a few questions to consider during the planning process and to include in your event promotion. 
A strong marketing and public relations strategy should be one of the most critical items on your to-do list (after all, nobody wants to pour their time and energy into organizing an event, just to have a low turnout). Create a list of local and regional media for your event. Be sure to respect their time with brief but efficient communication. Though you know your event is awesome, these connections often sift through a ton of press releases, emails, event notices, and other newsworthy items – so make sure your information stands out and that important event details (date and time, location, host) are clear.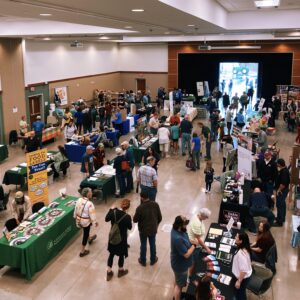 Event planning can be a challenging task, but with careful preparation and consideration of the details above, you can increase your chances of hosting a memorable and successful event.
Working with the CVB for Your Event Promotion
Know your local organizations and associations and their guidelines. Your local CVB is the official resource for event planners and participants. We're here for you before, during, and post-function – from connecting you with local venues and vendors to marketing recommendations and everything in between. The Chatham Chamber of Commerce offers a community calendar created in collaboration with the Pittsboro-Siler City Convention & Visitors Bureau (CVB).
Let us know who you are
Share your email and contact information with our team so we can reach you to help coordinate details and answer visitor questions. An event listing on our website also requires a contact name, physical location, phone number, and email address (please note that the CVB events calendar does not currently include virtual events). You can find our full event submission guidelines here. Photos are welcome – including images of past events, the host site, fliers, and anything that reflects the activities, vendors, food and drink, and performers that will be present. Visitors are looking for things to do but if it's something they can do in their own "backyard," then it's better suited for a community calendar.
lead time is critical
Once you know you're hosting an event and the information is publicly available, please let us know! Our team works 12-18 months ahead of schedule for our strategic marketing campaign, so when we have sufficient lead time, we cannot only maximize efficiency but also awareness for your event. You can submit your event to our calendar using this form. Get an edge on your promotion and avoid extra back and forth by sharing all pertinent details once they're publicly available, preferably all at once. If there are unconfirmed details, or even if your event is just a concept, we'd love to know if you're planning something of interest to visitors. We respect information shared in confidence and will not publish anything without approval.
promoting your event
We have several ways we use your information – on our calendar, blog, social media (Facebook and Instagram), and in our newsletter – Tourism CHITCHAT: Events & Activities. We also publish events on our Facebook Calendar and Google My Business. To ensure your event is included in Tourism CHITCHAT: Events & Activities, please submit it to our team by the 21st of the previous month (though, additional lead time is always encouraged). Please make sure to tag and mention us on social media. Adding our event calendar listing to your promotional posts is a great way to reach guests and give them helpful information about places to stay, eat, and play during their visit. 
meet with our team
If you want to schedule a meeting, we're happy to do so and discuss how we work with tourism and hospitality businesses, and we can share our event guidelines with you. Come prepared with a checklist, theme, budget, and event timeline to get the most out of your consultation. Our team is here to help you throughout every stage of the process. Let us help you consider ways to green your event (we can assist with brainstorming and resources), as well as ways to make your event accessible for all to enjoy. Contact us for more event planning resources and tips.