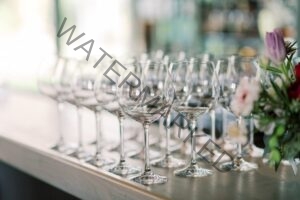 May is #NCWineMonth. Celebrate with a glass of wine at our restaurants and bars, tastings and tours at our wineries and wine shops, or a hike through our natural areas followed by indulging in a bottle of #NCWine as a reward. 
Our area offers experiences for all tastes and levels of wine appreciation, from the curious novice to the sommelier. Chatham County proudly boasts two award-winning wineries – Starrlight Mead and FireClay Cellars, a specialty wine shop featuring free weekly tastings, monthly wine-pairing dinners, and several events feting all things wine, including the upcoming Pittsboro Wine Fest.  
Here's a quick look at where and how to celebrate local wine in our area this May. 
Starrlight Mead
Starrlight Mead, located at The Plant in Pittsboro, began as a home mead-making project for Becky and Ben Starr. After winning "Best in Show" at the International Mead Association's Mead Festival in 2006, the couple quickly realized they were on to something special.
In 2010, the Starr's officially opened Starrlight Mead, and 13 years later, their business has blossomed into an award-winning honey winery. Their selection spans the traditional tastes of dry, semi-sweet, and sweet wines to fruit and herb-infused meads. Seasonal wines include their Margarita-style Honeyed Rita, set to release Fri, May 5.
The Meadery recently purchased Chatham Cider Works, with plans to begin releasing Starrlight-made cider later this May. They also host events throughout the year, including their annual Mead Fest featuring home mead-making demonstrations, tastings, Rennaissance music, arts and crafts, sword fighting knights, and much more. 
FireClay Cellars
FireClay Cellars specializes in hand-crafted, award-winning wines made from sustainably farmed grapes. Their name comes from the mineral-rich, bright red clay in their vineyard, which provides the perfect conditions to produce flavorful grapes for their wines.  
The family-owned and operated winery has received numerous awards for their wines, most recently from NC Fine Wines for three submissions: Fireside Red 2021, Oaked Chardonel Reserve 2021, and Traminette 2021. Visit their vineyard and tasting room just outside Siler City for a taste of these wines and many others.  
The winery hosts a variety of food truck vendors on-site and events throughout the year, including an upcoming wine tasting at Vino!! Wine Shop. They also offer Celebrity Dairy goat cheeses, hummus, crackers, chocolate, and other packaged foods for purchase – perfect for a picnic on the beautiful grounds overlooking their vineyard. For #NCWineMonth, the winery will offer $5 to-go cans of mead and $4 draft pours.  
Vino!! Wine Shop
Located in downtown Pittsboro, family-owned and operated Vino!! Wine Shop specializes in selling high-quality, unique, eminently drinkable, and affordable wines from North Carolina and around the globe, hand-selected by their knowledgeable staff.  
Vino!! Wine Shop offers free weekly wine tastings in their shop. This Friday's tasting features our area's very own FireClay Cellars. They also host monthly wine-pairing dinners. This month they're partnering with Postal Fish Company to bring you their Mother's Day Wine Pairing Dinner on Sun, May 14.
Events
Join Vino!! Wine Shop at Postal Fish Company for Pittsboro's Annual Wine Fest on Sun, May 21, 2-4pm. 11 wine vendors will be pouring 40+ wines from around the globe. The entry fee of $45 gives you access to all these wines, plus – food catered by Postal Fish Company, live music from the local band "Radio", and door prizes.  
Open that Bottle of North Carolina Wine Night is back on Sat, May 6, 6pm-11:59pm. Select a bottle of North Carolina Wine, Mead, or Cider and share it on social media using the tags #NCWineMonth and #NCWine in your post. Be sure to tag the vineyard, meadery, or cidery and @NCWineGuys.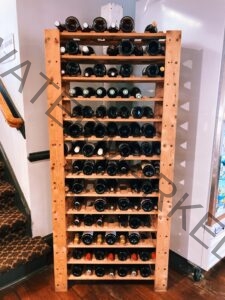 458 West Bed & Breakfast will host two wine dinners this month: one on Thu, May 4 featuring local strawberry dishes from Chef Bill Houghteling and wines from Domaine Joseph Cattin, and the other on Mon, May 22 with Christian Rimoldi, export director for Champagne Salon and Champagne Delamotte. The Sycamore at Chatham Mills and Fearrington Village also host occasional wine dinners
Savor special deals on Winedown Wednesdays at House of Hops and Red Moose Brewing Company.  
Enjoy wine by the glass and live music at Roost Beer Garden, Carolina Brewery & Grill, The Modern Life Deli & Drinks, and City Tap.  
Guests of Celebrity Dairy's Third-Sunday Dinners are welcome to bring a bottle of wine to complement their meal.