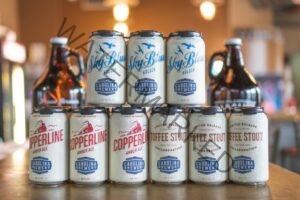 Mild weather, spring showers, and fragrant blooms are signs it's time to #HopIntoSpring and enjoy a beer at our local craft breweries and bottleshops. 
Our craft beer scene offers a range of locations, atmospheres, activities, and behind-the-scenes looks, creating experiences worthy of the return visit. A bonus to the beer is the likelihood of speaking with the brewmaster or owner, sharing good conversation, and possibly some sneak peeks.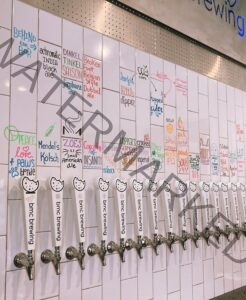 Guests visit to try local and award-winning craft beers, savor seasonal menus and selections from food trucks, compete in game nights, listen to live music, experience special events, and relish warmer weather through run clubs and patio dining. Many visitors also enjoy a sense of familiarity, with a favorite seat at the bar, a specific table in the tasting room, a traditional spring ale, or even a weekly visit with friends for a night to unwind.
As our area and the number of visitor businesses continue to expand, so do the opportunities for collaboration. A few of our brewers have partnered with local growers, eateries, and coffee roasters to provide unique products and pairing dinners. Our local eateries and golf courses often offer a beer selection that includes local and NC Beer.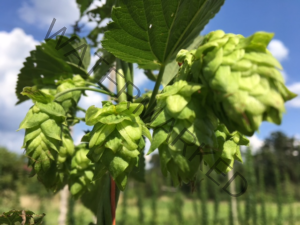 Beyond the beer, these sites sell wine, nonalcoholic beverages, and craft cocktails. Many of our breweries and brew pubs are family-friendly and pet-friendly, giving guests plenty of options to fit almost every taste. 
Regardless of the routines or adventures, every experience guarantees a cold local brew. As you plan your next craft beverage tasting tour, bar crawl, or weekend getaway, check out our bars, breweries, and bottle shops below to guide your itinerary. 
Breweries
Carolina Brewery & Grill, Chatham County's first brewery, offers award-winning beer, a spring music series, and a seasonal menu. Sit at the bar or inside with views of the production scene, or dine under the stars on their patio. Plus, stock up on souvenirs and sauce for grilling season with their line of products.
Located at The Plant, bmc brewing offers a unique and sustainable twist to the classic craft brewing operation. Their cookies are made from spent grains and pair well with their beer. Whether you enjoy art, board games, exploring farmers markets, $5 pints (Mondays), or hanging out with family and friends, there is plenty to do and discover.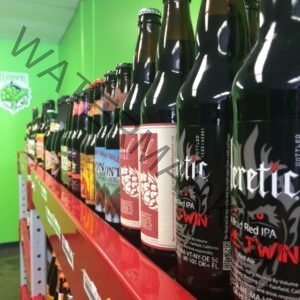 Family-owned and operated, Red Moose Brewing Company loves families, pets, and celebrating good beer paired with food from a wide range of food trucks. Visit for weekly events, downtown sights, or simply to enjoy a good time with friends. 
The owners of Thirsty Skull Brewing love what they do, which is why they're bringing beer to all parts of Chatham County. Originally opening in Siler City with a second location in Pittsboro, there's space to enjoy a good beer inside and out at both locations. Your drink will pair well with offerings from food trucks and nearby eateries. Learn more about the haunting legend of the Thirsty Skull and you'll dig the light and good times that flow through these spaces. Make sure to check out events at both their Siler City and Pittsboro locations.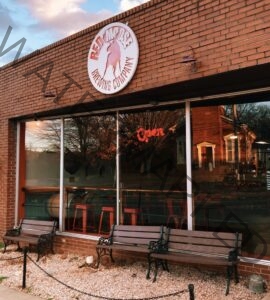 Though you can't visit Pittsboro Brewing Company, you can enjoy their small-batch brews served at restaurants and brew pubs throughout our area, including 580 Craft Beer, The Modern Life Deli & Drinks, Fair Game Beverage Company, Postal Fish Company, and City Tap.
Get to know Bear Creek Brews through their beer, available at The Modern Life Deli & Drinks, Fair Game Beverage Company, and Red Moose Brewing Company.
Bars & Bottle Shops
House of Hops Pittsboro hosts $5 Mondays, run clubs, and many activities, with restaurants next door. Their friendly staff members offer suggestions on selections of take-home beer for your stay at one of our accommodations or Airbnb homes.
580 Craft Beer features an expansive selection, friendly staff, occasional events, and an annual fall beer festival, making this spot a good choice for a hangout and offering reasons to return.
Discover local beer at our area's many bars: City Tap, Modern Life Deli & Drinks, The Beagle, Roost Beer Garden (which opens for the season in mid-Apr), Gov's Burger & Tap, and Town Hall Burger & Beer. 
Coming Soon
Opening soon, Havoc Brewing Company and Dougherty's Irish Pub are two additional downtown Pittsboro breweries with indoor and outdoor space and amazing views of the Chatham County Courthouse.