General stores were once a fundamental part of life in small towns across America. Many have now disappeared, and the ones still in existence are treasures to their local community. Others are in the process of being converted and refreshed with new purpose in mind. Many modern day retailers strive to bring back that sentimental, small local store feeling for those who are nostalgic or never had the chance to experience it. We are home to a blend of these, some discovered by guests long ago and others awaiting exploration.
The Farmers' Alliance Store opened in 1888 and was a staple in the Siler City community, providing necessary goods and supplies to both local farmers and out-of-town guests. Farmers purchased stock in the store in order to finance it and over the years, non-farmers were permitted to join as stockholders as well. T
he general store originally sold farm and garden supplies on one side and clothing and shoes on the other. The merchandise later expanded to include Siler City t-shirts, canned goods, soap, aprons, beekeeping items, and nostalgic items such as old-fashioned candy and hoop cheese.
It was the last Farmers' Alliance Store remaining in America (as far as research can gather, among those in existence in the 1800s), when they closed in 2018, after more than 100 years in business. Today, the space is under new ownership and is known as The Alliance. It has been transformed to showcase modern art and will be available as a venue space for meetings and events.
Bynum General Store opened in 1936 by James Gurney Williams and his wife Ruth, and
was one of only five stores in town. They sold basic food items, shoes, tools, cigars, tobacco, and other necessities. Many decades and several owners later, the store finally closed in 2006. The establishment had become so important to the community that 18 Bynum residents joined together and created the Bynum Front Porch organization, donating money to help keep it open. The organization received its own nonprofit status in 2009.
Today, the Bynum General Store is home to Bynum Front Porch Music, with events taking place seasonally, Friday nights, and Saturday morning jam sessions. They also host other community programs and events. During the holiday season, the old general store sells various crafts and Christmas trees. It's a festive time during Small Business Saturday, as guests gather to find handcrafted gifts at the holiday bazaar; drink cider or cocoa; and pick up trees, wreaths, and other holiday decorations.
Howard's Farm & Mema's Fruit Shack (located a few miles between Pittsboro and Siler City on Hwy 64) is more than just a fruit and vegetable stand. They are known for their peach orchard, pick-your-own blueberries, and homemade ice cream, but have expanded to include a variety of other foods and treasures. Find seasonal items such as wreaths, a collection of over 3,000 Santas, a vintage Avon collection, Christmas ornaments, beer steins, and even pre-decorated Christmas trees for sale.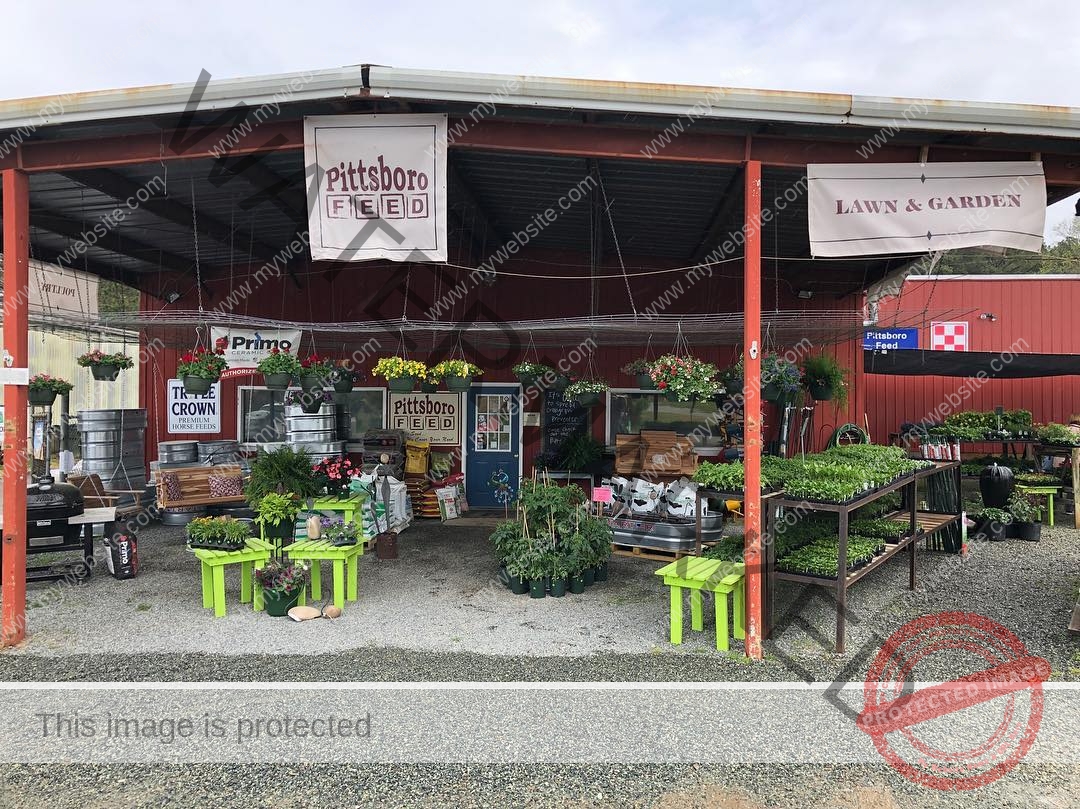 Pittsboro Feed opened in 2005 and sells animal feed, farm and ranch supplies, and lawn and garden items, and other items worth taking time to explore. Visit for old-fashioned candy, soda, clothing, and gifts made in North Carolina, for adults and children. Saturdays, they generously offer cookies for all guests, a longtime tradition.
The building that houses Pittsboro Roadhouse & General Store was previously a car dealership for decades, and part of it became Pittsboro General Store. When it was purchased in 2012, the owners chose to honor that aspect with a small store inside the restaurant space. They carry a selection of jewelry, aprons, handcrafted rugs, pottery, tea towels, regular and decaf Roadhouse Blend roasted by Carrboro Coffee, tea and accessories, hand-painted wine glasses, charms, beer mugs, handmade cards, and seasonal gifts.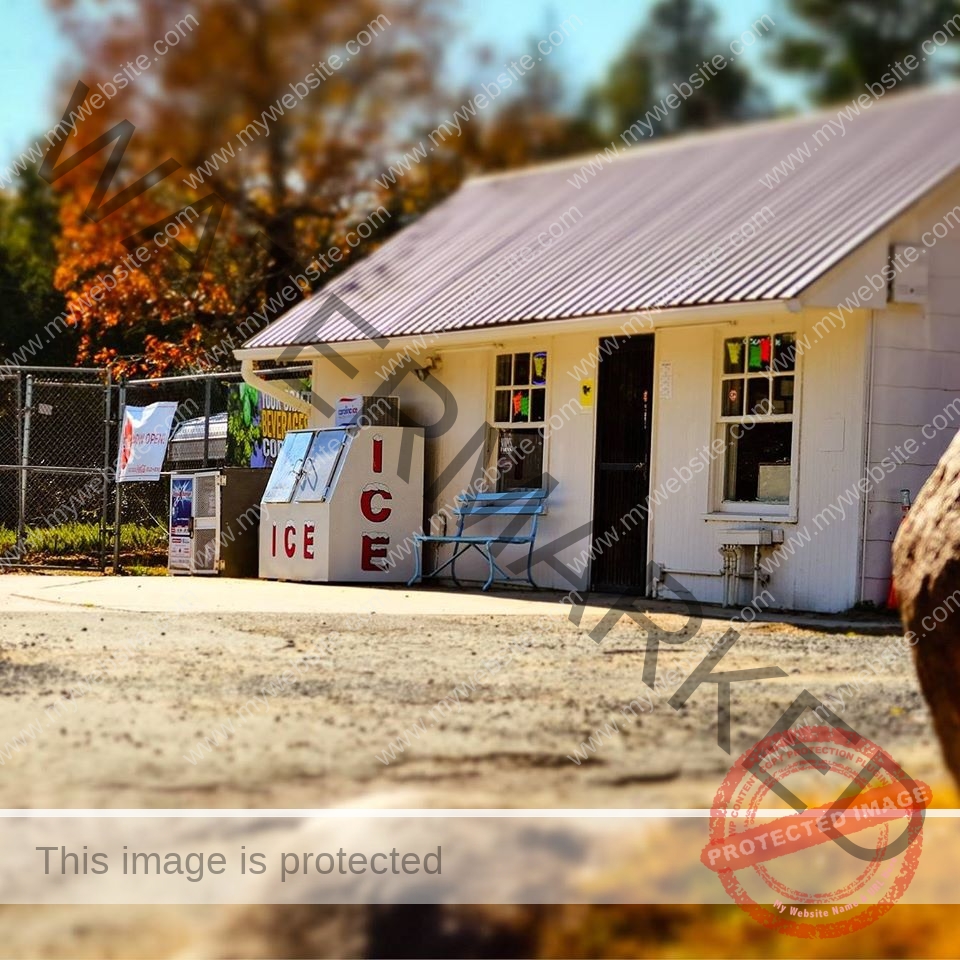 Aidan's Trading Post (Pittsboro) was originally established in 1953 and has been run by various owners and held different names over the years. It was most recently known as Frosty's Trading Post until 2017 when it became Aidan's. It has always been a community store, currently offering local beef, eggs, honey, pickled produce, jams & jellies, Homeland Creamery milk and ice cream, nuts, sauces, and craft beer.
Brewer's Grocery & Grill in Bear Creek has been serving the community since 1965. The restaurant serves made-to-order items in a fast and friendly setting. They offer salads, wings, hot dogs, and burgers using meat from a local butcher. The general store carries groceries, hardware, and snack items including candies, cookies, and old-fashioned hoop cheese. This is the perfect spot to stop and refuel, after a visit to Southern Supreme and when exploring country roads.
J.R. Moore & Son, in Gulf, is proud to be an 
original country store, complete with the motto "A country store with a little bit of everything." Founded in 1935, the store provided staples for the surrounding community. The tradition continued even after the passing of the original owner's son, Richard Moore, in 1978. Today, the store is run by Rayvon King, who was hired by Mr. Moore, and his daughter, who continue to stock the store with essential items. Take a look along every aisle and find specialty food products, small appliances, general hardware, candy, a large selection of Wrangler and Carhartt clothing, shoes, and many other unique and hard-to-find items. Read more about the amazing connection between JR Moore and acclaimed fiddler, Charlie Daniels.
Hart's General Store is the newest locally owned and operated store and offers farm and home items. They opened in Silk Hope this year. Once inside, find general merchandise and landscape supplies, antiques, and old time candies. It's a throwback to old general stores and a perfect place to stop during a fall foliage country drive, or other times of the year when traveling country roads. Nearby, just five miles away is the venue, Silk Hope Farm Heritage Park, which celebrates the tradition of farm life, antique farm equipment, and the longest-running festival in Chatham County, Old-Fashioned Farmers' Days.
We hope you will take time to enjoy these special shops this holiday season, all celebrating the #ShopSmall spirit year-round!