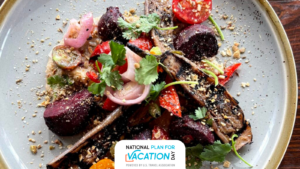 Happy National Plan for Vacation Day! As we wrap up the first month of 2023 and finalize plans for the year ahead, now is the perfect opportunity to make time and budget for leisure travel. 
Travel is an essential component of personal wellbeing. According to Forbes, making time for travel and leisure can increase mental resilience, relieve stress, and boost self-confidence and creativity. Plus, it's a great way to learn about new places and cultures, meet new people, reconnect with friends and loved ones, and rediscover yourself and the activities that invigorate and renew you.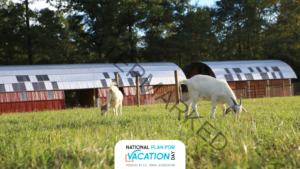 Despite lingering pandemic-related travel restrictions and financial hardships caused by inflation and economic volatility, excitement for leisure travel remains high. Over eighty percent of visitors are looking forward to leisure travel and expect to take, on average, three trips in the next twelve months. Family outings and romantic getaways are the top trip types among American travelers (Destination Analysts).  
Each season in our area offers ample opportunities to explore indoors and outside. Curl up by the fireplace at our cozy inns and bed and breakfasts, welcome warmer weather and spring blooms with patio dining and farm tours, embrace the Year of the Trail with a hike through our natural areas, take a leaf-peeping road trip, and celebrate the holidays with festivities and #ShopSmall events.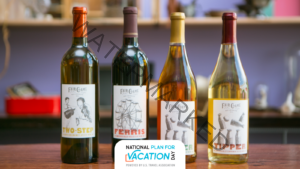 Whether you're a foodie, adventurer, collector, golf enthusiast, history buff, or craft-beverage connoisseur, there are plenty of activities and sights to discover in Chatham County. Find your way with what3words, attend an event or plan one of your own, and be sure to read through our other blog posts on Discover Chatham for ideas and inspiration. 
Turn your excitement for travel into a vacation reality. It's time to plan for vacation and feel the joy of looking forward to your next full-day road trip, mid-week excursion, or weekend getaway in our area. No matter your preferences or needs, we're here to help you plan for safe travel and reclaim your vacation days.