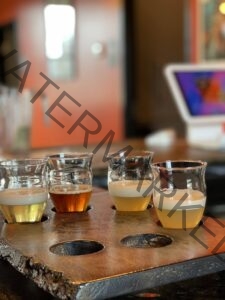 Springtime is for patio dining (sans heaters) and picnics, local food, fragrant blooms, outdoor festivals, and sunny days that are not too hot, and even when they are, cold beer completes the picture.
Our friends at the North Carolina Craft Brewers Guild note that North Carolina is internationally recognized for craft beer excellence, from locally malted grains to expertly crafted lagers and ales, and with over 375 licensed breweries, North Carolina's craft beer industry contributes more than $2.7B to the state's economy.
Visit us for the inaugural Hop Into Spring celebration to explore the flavors of the State of Southern Beer this spring! Enjoy the names and labels, food pairings, talking with brew masters, and tastings, through beer flights or a favorite pint. Many of the businesses are family operations.

Your Itinerary – Visit one, a few, or all, in alpha order or end with the site closest to home.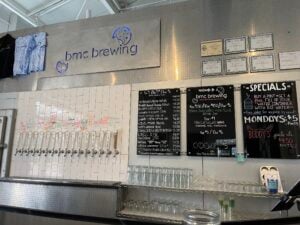 bmc brewing – Ask for the best beer, based on your taste. Try the Mendel's Dominant Recessive Kölsch Style Ale. Pint nights (all day), salsa nights, open mic, game nights, art receptions, and several other events take place throughout the year. Plenty of indoor and outdoor space for guests.
Find your way with #w3w: clinked.foyer.stardom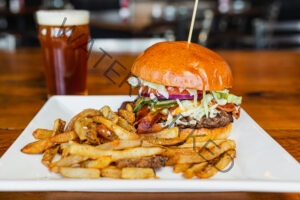 Carolina Brewery & Grill – Saturday evening music series, new beer release events, and a fantastic setting, inside, with views of production. Pittsboro and Chatham County's first brewery, Carolina Brewery & Grill has been a longtime award-winning success story, with many more chapters to share. Octoberfest to spring and summer music series to a multitude of tastings, tours, and more await guests at this brewery.
Find your way with #w3w: irresistibly.overseer.targets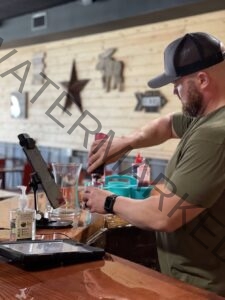 Red Moose Brewing Company – Family business (born and bred in Chatham County), pet-friendly, and focused on locally-sourced ingredients. Home brewing to a location near the historic Chatham County Courthouse, this brewpub has indoor and outdoor space, with multiple events throughout the year.
Find your way with #w3w: itches.sleeper.decorations
Thirsty Skull Brewing – Roots steeped in North Carolina, home brewing expertise, experience from breweries throughout the Research Triangle Region, and more than three decades of military and leadership experience, this is the amazing and enthralling team of Thirsty Skull Brewing. Food truck events, a cool vibe inside, picnic tables for outdoor space, a number of local eateries in Siler City to bring food to enjoy, and a fascinating legend, check out a flight to find your favorite.
Find your way with #w3w: starts.confuse.soothes
Tips for your best beer itinerary
Check if pets are welcome, indoors and on-site. Many brewpubs are family- and pet-friendly.
Special events when tapping a new beer, growlers, pint nights, food truck nights (saving you a step in planning to pick up a meal from elsewhere) midweek beer specials, and pairing events take place all the time so check the CVB website for events and the brewery's social media pages.
Beer aficionados may travel to taste NC beers but brewpubs often carry a limited, or even expansive selection of wine, so scope out the beer list and other beverages in advance so that everyone finds their beverage of choice.
Ask if tours are available, if details are not published or dates are not regularly scheduled. It may be an option and our brew masters all love to talk about NC beer when they're able to break away for a few moments!
Know that you're supporting the local economy in so many ways! We appreciate our guests and hope you'll share your experiences with us on social media.
Check for local run clubs for camaraderie and balance of fitness and fun.
Tasty souvenirs – growlers or other items are available at many brewpubs.
Planning a milestone birthday bash or other event? Want to plan a golf outing or pre-wedding gathering? Our breweries have amazing atmosphere and indoor and outdoor space.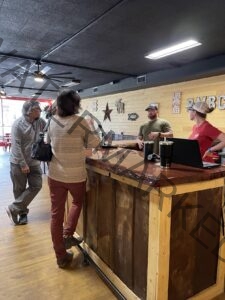 Pittsboro Brewing began much like our many local entrepreneurs, with passion and expertise. Currently making small batch beer, locally-sourced, they're not open for guests but their craft beer is available at a few local eateries.
House of Hops Pittsboro offers an expansive selection, plenty of expert tips, a lively scene, trivia nights and other events, and nearby restaurants in Chatham Park to bring food to eat on-site. Check with them on their Run Club dates and details.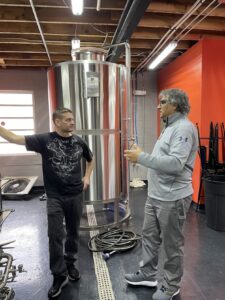 City Tap Bar has local food and drink, indoor and outdoor space, and live music on occasion.
Town Hall Burger & Beer and O'Ya Cantina have long supported NC beer and springtime is an ideal time to visit and enjoy a cold craft beer on the patio with everything from burgers to pupusas.
Gov's Club Burger & Tap creates weekly specials, fish fry and shrimp boil events, car meets, burgers, hot dogs, and more, all accompanied by craft beer, making meals even tastier, on the patio or inside.
Roost at Fearrington Village kicks off the unofficial start to the weekend with NC beer, live music, artisan pizzas, and wine.
Golf courses in our area range from public to semi-private to private and almost all serve NC beer. Find a foursome for a golf outing with craft beer.
Many of our restaurateurs are NC craft beer aficionados. Find additional places to enjoy NC beer in our area.