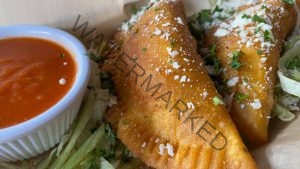 Patio open for dining or curbside pickup. Online or phone orders.
O'ya Cantina is located in the Veranda shopping plaza in the Briar Chapel area.
O'ya Cantina is thrilled to bring the flavors of Latin America. Enjoy some of the greatest dishes found throughout Latin America and Spain. We offer flavor profiles and authentic dishes for all tastes – spicy, sweet, and savory – and menu options to satisfy vegetarian, vegan, & meat lovers.
Once the dining space is open, guests can order cocktails from O'Ya's margarita, sangria and mojito bar.