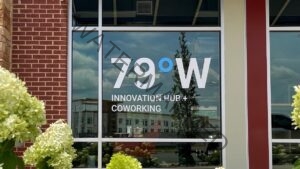 As VinFast, FedEx, and Wolfspeed begin development on major projects committed to Chatham County megasites, we expect business travel to increase in 2023. Our first business hotel in over a decade, Hampton Inn & Suites – Pittsboro, is slated to open later this year and will provide additional accommodations for business and leisure travelers alike. The Chatham County Agriculture & Conference Center is a significant part of the hotel's future, with conference attendees looking forward to nearby accommodation and amenities to ensure a smooth experience. 
What to Expect In The Year Ahead
Research from industry leaders indicates a cautiously optimistic outlook for business travel in the coming year. Fewer organizations report limiting business travel due to COVID-19, though many companies, especially larger corporations, still have pandemic-related travel restrictions in place. Other factors contributing to business travel uncertainty include video conferencing substitutes and cost restraints resulting from economic volatility (Tourism Economics).  
Despite these concerns, corporate travel managers expect travel expenditures to continue rebounding in 2023. The latest survey conducted by Tourism Economics reports that business travelers plan to take, on average, 1.8 trips per month in 2023, and 78% anticipate making at least one trip in the next six months. The Global Business Travel Association shared similar findings — 85% of business travelers believe travel is essential for meeting their business goals — and over 75% expect to travel more in 2023 compared to the previous year. 
2023 Business Travel Trends
Client visits, team-building trips, and revenue-generating travel are likely to take priority over internal meetings. Experts predict that organizations will continue conducting short business meetings and employee training sessions online due to the convenience and cost-effectiveness of video conferencing tools (

The New York Times

).

 
Demand for business travel is higher among smaller organizations compared to those with larger operations. Their employees report

higher certainty for business travel

in the next six-months (

Tourism Economics

), and

68% of companies

that generate under $1 billion in revenue plan to increase their travel budgets in 2023 (

Morgan Stanley

).

 
Many visitors are embracing "bleisure" trips or "workations" — a combination of business and leisure travel — thanks in part to the widespread adoption of remote work during the pandemic. 37% of overnight guests report extending their business trips for leisure (

OmniTrak Group and Visit NC), and hotel occupancy is higher in areas where visitors are likely to take "bleisure" trips compared to traditional business travel destinations (The New York Times

).

 
Pittsboro-Siler City: Your Destination for Business Travel
Our area offers a wealth of resources for business travelers. Whether you're hosting a conference, team-building exercise, or working lunch, we're here to help you find the right venues and vendors and plan your event.