Celebrating the Fourth – activities and events by Julia Egler
The Fourth of July is the holiday of the summer, so when visiting our area, plan to explore all the options. Downtown Pittsboro holds a Summer Fest July 3, 5pm till 9pm, with food trucks, children's activities, live music, games, and contests. Wear your red, white, and blue and support a variety of local businesses.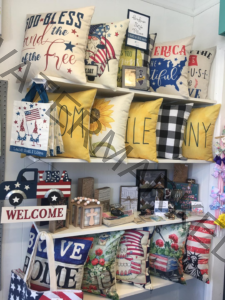 Oh To Be has many different Fourth of July inspired gifts for those who want to decorate their house or find gifts for friends and family. Browse through special live sales online, too, and more summer events, including Christmas in July in historic downtown Siler City.
Kick off the Fourth festivities at Roost Beer Garden for a music event, part of their series, Friday, July 1. Unwind after a busy day, with a performance from the porch by the band, Tokyo Rosenthal, playing from 5pm till 7pm. Roost has many food options including wood-fired pizza, craft beer, and cold beverages. 
Want to find out the history of Chatham County during this significant weekend? Visit the Chatham County Historical Museum! They will be open July 3, during Summer Fest, perfect for the historically-themed weekend!
Celebrate the long weekend with local food and drink, and plan a visit to one of three markets, Tuesday, Thursday, or Saturday, throughout Pittsboro. Fresh produce, flowers, crafts, and baked goods are in abundance.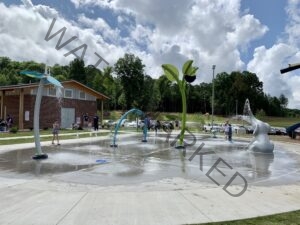 Spending time with the family and having a picnic is another great option this historical weekend. Jordan Lake State Recreation Area has serene views of birds flying above and boats on the water, with a number of spaces to laze in the sun and to participate in activities (hiking, birding, forest bathing, camping, etc.). Guests will find that it's a popular time to visit and planning is key. Pack a picnic and enjoy a local charcuterie board, with goodies from our local markets; many picnic tables are available throughout the site. Farmers' markets and local shops offer options, including Celebrity Dairy goat cheese, perfect for pairing with Mrs. Ruth's Jams, plus seasonal fruit and vegetables.
July brings expectations of hot weather, and guests look for shady spaces and refreshment. Kids find that cooling down at Knight Farm Community Park splash pad is essential! The park is open from 7am – 9pm, and the splash pad itself is open from 10am – 7pm. They also have a grill, playground, and picnic tables.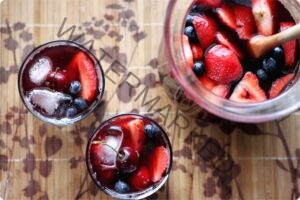 Barbecue and grilling are often a part of Independence Day celebrations and summer weekends, with takeout or on-site dining options at Allen & Son BBQ, the Broken Spit, and more. Guests taking road trips can make it a leisurely visit with a stop at Smithfield's Chicken 'N Bar-B-Q to recharge and refuel. One of Chatham County's two new electric vehicle charging stations is located here, a fast charger, convenient for guests.
Starlight Mead adds sparkle and fire to the weekend with activities, flavor, and events. Fairy hair appointments, patriotic sangria, and soothing sounds are part of the Fourth weekend. Taste the Honeyed Blueberry Mead and try the recipe for red, white, and bluberry sangria!
Stay safe and let us know how we can help plan your itinerary. Happy Birthday, America!