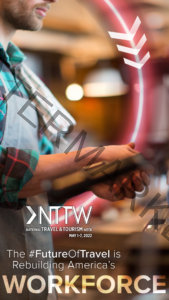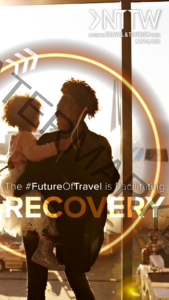 Each year, we are excited to join our partners in celebrating our industry and supporting each other through National Travel & Tourism Week (NTTW). Much like most industries, tourism and hospitality professionals work hard daily. The industry supports one another throughout the year, but NTTW is a time to kick off a new travel season, much like some celebrate a new calendar or fiscal year. Contact us to plan your next visit–visit the CVB office, call (919.542.8296), or email.
How do we celebrate something in one week when a part of our role/charge/mission is to focus on destination marketing all year? We look to the U.S. Travel Association for the annual theme, allowing us an opportunity to showcase aspects of our work and the tourism and hospitality businesses we support through visitor-related economic development.
The U.S. Travel Association leads us each year, with a theme. The significance of working together during and after the pandemic, with our industry colleagues and tourism and hospitality businesses, has continued to inspire. We look forward to celebrating the kick off of the summer travel season.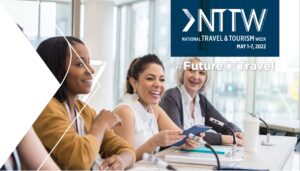 The year ahead is about a myriad of themes: INNOVATION, RECOVERY, WORKFORCE, GLOBAL COMPETITIVENESS/INTERNATIONAL TRAVEL, INCLUSIVITY, IN PERSON, and NOW.
INNOVATION – We continue to marvel at how our tourism and hospitality businesses collaborate. Innovation and sustainability are key to the future of travel. Technology in products and services, transportation, health and safety have all been enhanced, some due to the pandemic. Apps, efficiency, trip planning are all key to an ideal trip; travelers continue to plan ahead but stay prepared for spontaneous experiences, thanks to information provided by convention & visitors bureaus.
RECOVERY – Supporting our visitor businesses has always been part of a CVB's role and the pandemic only heightened communication. Our destination is rich in outdoor assets, location, and so many reasons to explore. Our recovery is on track with our region and state.
WORKFORCE – Tourism and hospitality jobs are critical and the growth in our area, interest in careers, education, have all played a role in increasing visitor-related jobs as travel demand continues to rise.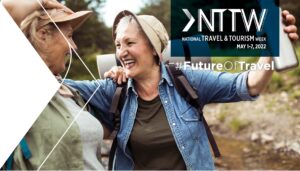 GLOBAL COMPETITIVENESS/INTERNATIONAL – Proximity to two airports (RDU and GSO) and a central location and our place in the Research Triangle Region are among the reasons that we'll look to keep working on drawing international travel. Domestic travel has rebounded but we have much more to do in the international realm.
INCLUSIVE – Diverse offerings and a variety of talented entrepreneurs and tourism professionals welcome guests to our area.
IN PERSON – We continue to promote safe travel and are delighted to meet in person, at a favorite restaurant, inn, attraction, venue, etc.
NOW – We've been gradually growing and now is the time to travel and explore. We look forward to seeing you.