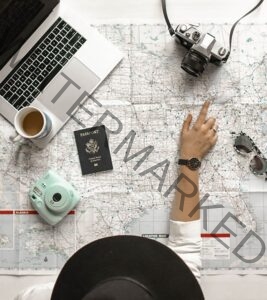 Hard to believe, in some ways, how much time has transpired since our venues and visitor businesses reduced capacity. We continue to work toward rebuilding, take a brief look back, and are now moving forward with alternate planning processes and more details to incorporate safety.
Last year, we shifted focus to support to safe travel but also share hours of operations and continuous updates through all the phases and Executive Orders, provide information on webinars and funding opportunities for our tourism and hospitality businesses.

Each quarter, in addition to a challenging time with numbers down, we had various phases of reopening, which meant continued readjustments for safety measures to allow staff to work and receive guests.
Events
We continued to provide support for hybrid and virtual events. Change was constant in the guidelines so we offered additional support and also assisted in planning for events and festivals for 2021 and 2022.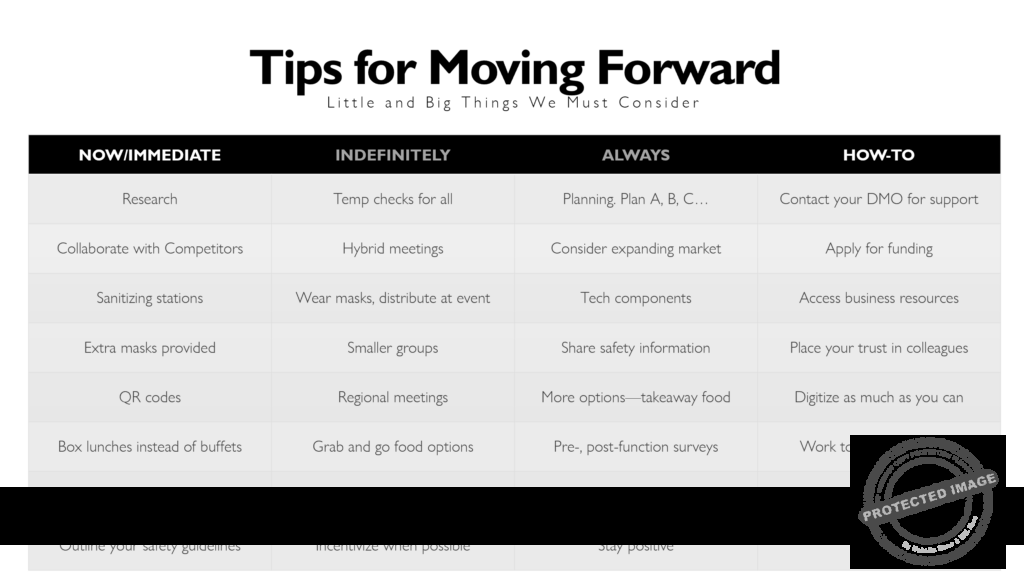 Positives and negatives are always evaluated, both pre- and post-function, to anticipate needs and obstacles. We focus on each gathering, festival, wedding, occasion, meeting, and function with analysis of what can and cannot be controlled, with safety top of mind.
Silver lining—technology separates us for safety but brings a casualness that lends to more cohesion and connections.
Silver lining—access to conferences and webinars that normally would not be an option due to cost of travel, registration fees, etc.
Challenges—revenue, planning out of sync, unknown reschedule dates (and risk of possibly losing the function altogether), cancellations rather than postponements.
Challenges—fear, trust that venue operators and vendors are safe, even if they say they are.
Silver lining—Our state tourism and restaurant & lodging association worked with health officials to create a certification program. Our local environmental health staff is knowledgeable and supportive.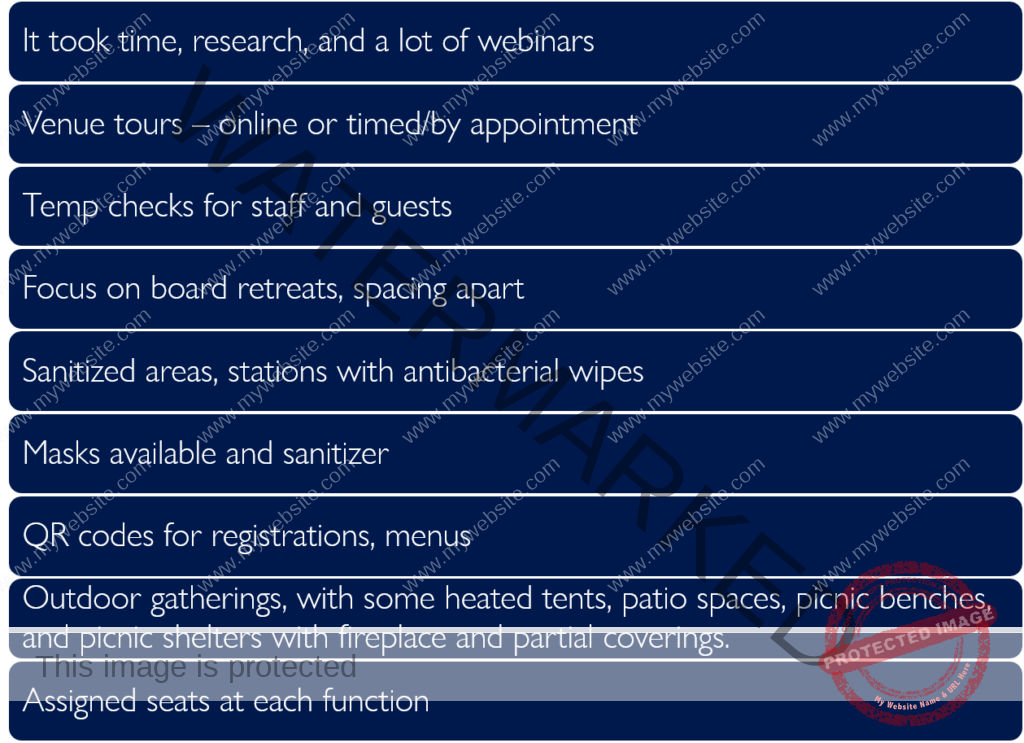 The CVB is a Count On Me NC-certified organization.
Email us for information and find safety protocols for each of our listings on our website so you can see the specifics each business is following.