Events at The Plant
March 3, 2024 @ 1:00 pm

-

1:45 pm

|

Recurring Event

(See all)

An event every week that begins at 1:00 pm on Sunday, repeating until September 29, 2024

One event on October 14, 2023 at 3:00 pm

One event on October 15, 2023 at 2:00 pm

One event on October 18, 2023 at 4:00 pm

One event on October 21, 2023 at 3:00 pm

One event on October 22, 2023 at 3:30 pm

One event on October 27, 2023 at 4:00 pm

One event on October 27, 2023 at 7:00 pm

One event on October 28, 2023 at 3:00 pm

One event on November 3, 2023 at 7:00 pm

One event on November 4, 2023 at 12:00 pm

One event on November 5, 2023 at 2:00 pm

One event on November 12, 2023 at 3:00 pm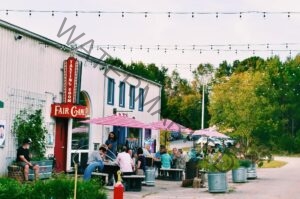 All events at The Plant. Events at bmc brewing. Events at Starrlight Mead.
The Plant is proud of their beautiful event grounds which have seen conferences, workshops, carnivals, fiestas, faires, art openings, birthdays, weddings, and funerals. In addition to public events, they offer ample indoor and outdoor space perfect for corporate events, team-building events, holiday parties, and other private events. Click here to learn more.
Upcoming Events at the plant
Fri, Oct 13, 7pm-8pm The Hempsmith Runway Show
Hempsmith Clothing Company presents a handful of local fashion collections in its 4th annual slow fashion blowout. This will be an exciting and informative night showcasing designers who emphasize diversity and sustainability. Enjoy local drinks and discussions of the textile industry, and witness the future of fashion!
Sundays, 1pm-1:45pm, Weekly Tours at The Plant Oct 15, Oct 22, Oct 29, Nov 5, Nov 12, Nov 19, Nov 26
Lyle is coming out of "Tour Guide Retirement" to offer a tour of The Plant every Sunday at 1pm. The tour starts at the guardhouse, winds across campus, through the riparian zone, and ends at Rachel's Native Plants.
Sun, Oct 15, 2pm-6pm Chestnut Carnival
Don't miss The Plant's first annual Chestnut Carnival. For years, visitors to The Plant have entered the campus beneath a canopy of two giant chestnut trees. They were planted in 2005 and have become large bearers of chestnut fruit. There will be roasted chestnuts for sale, chestnut shelling demonstrations, chestnut trees for sale at Rachel's Native Plants, chestnut cocktails from Fair Game Beverage Company, and chestnut beer from Fullsteam Brewing. On-demand Chestnut Carnival shirts will be available from Hempsmith Clothing Company. Chestnut dishes will be on the menu at Kingston 99 Kitchen. Festivities will begin with a native plants landscape design charette led by Preston Montague, a Durham-based landscape architect. The public is welcome to join in on this conversation. At 4:30pm there will be a screening of Clear Day Thunder, a new documentary from the American Chestnut Foundation.
Wed, Oct 18, 4pm-9pm Ramen Night with The Triangle Jazz Orchestra
The Triangle Jazz Orchestra is a big band composed of enthusiastic musicians from across the Triangle area of North Carolina. The Plant would like to provide a home for big band music in Pittsboro. This will be the first concert in their new concert hall and your presence will be very much appreciated. Please come out and have a great time dancing to some wonderful music!
Fri, Oct 27, 4pm-9pm Pittsboro's Bazaar Night Market
Reclamation and The Plant invite you to another fun night market with local vendors, food and beverages, face painting, a band, and a dance party under the new disco ball. This is a family-friendly event.
Fri, Nov 3, 7pm-8:30pm, Sat, Nov 4, 12pm-6pm, and Sun, Nov 5, 2pm-5pm 8th Annual Death Faire
November brings about the 8th Annual Death Faire: a modern-day ritual for the community, inspired by the death positivity movement, sharing a rich time of knowledge, wisdom, celebration, and remembrance. This year's event lasts 3 days and focuses on exploring grief in order to best live our lives. The first night will take place at Starrlight Mead and will feature heart2heart. The second day's events will take place at The Plant and feature workshops and discussions, poetry, panels, live music, sound healing ceremonies, vendors, and a special art exhibition at Smelt Art Gallery. Join Yoga Garden PBO for the third day of festivities.
UPCOMING PERFORMANCES
Sat, Oct 14, 3pm-5pm Autumn Rainey
Sat, Oct 21, 3pm-5pm Nikki meets Hibachi
Sun, Oct 22, 3:30pm-5pm The Lorax Poets
Fri, Oct 27, 7pm-9pm Guy Wire
Sat, Oct 28, 3pm-5pm Audrey Smith
Sun, Nov 12, 3pm-5pm Bob Bedell
Related Events