GreenWood Wrights'Fest
September 22

-

September 24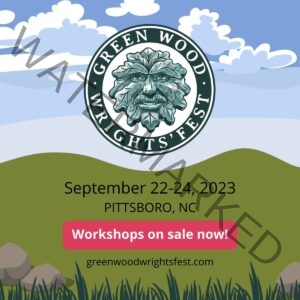 Register now for Greenwood Wrights'Fest Fri, Sep 22 – Sun, Sep 24 for a relaxing weekend of carving and camaraderie in Pittsboro, NC. GreenWood Wrights'Fest is a semi-annual gathering of spoon carvers, bowl turners, chair makers, basket weavers, and tool smiths united by a passion for crafting by traditional methods. The main festival offers formal classes taught by recognizable names while additional gatherings welcome casual collaboration and community building.
Learn new skills and techniques to enhance your greenwood craftsmanship on the sprawling 50-acre farmlands of Shakori Hills Community Arts Center. Bring your hammock and your best camping recipe, and get ready to make some memories! The festival hosts both beginner and advanced workshops on carving spoons as well as many other areas of green woodworking. Shorter classes designed for kids ages 10-14 will be offered on basic knife skills. The festival also includes demonstrations exploring the history and culture of green woodworking, tree identification, splint harvesting, tool sharpening, and lathe turning.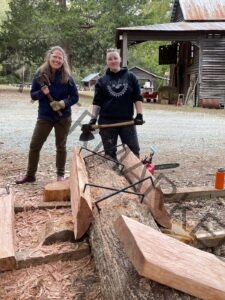 Basic facilities are provided, but this is a camping environment. Check the website for a list of recommended items to bring. Attendees are welcome to bring their wares to sell or trade at Cara's GreenWood Marketplace. Buy your tickets here.
Frequently Asked Questions
I'm new to carving. Can I still attend? 
Of course! Workshops and activities are designed to accommodate people of all skill levels. GreenWood Wrights'Fest will set you up with a designated old-timer to keep an eye on you and answer your whittling questions.
What do I need to bring?
Yourself, camping gear, and any tools you want to use while you're there. Don't forget to bring your wallet for the craft and tool market.
What are the facilities like?
Shakori Hills is an outdoor venue with designated camping areas. Showers, clean drinking water, fire pits, and port-a-potties will be available throughout the event.
Related Events