Wine Staycations with Team Vino at The Parlour
April 14
|
Recurring Event
(See all)
One event on April 14, 2023 at 12:00 am
One event on June 9, 2023 at 12:00 am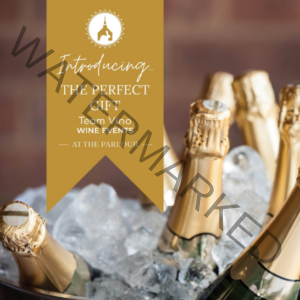 Journey to some of the world's most iconic wine regions in this three-part series, Wine Staycations, hosted by Team Vino at The Parlour at Manns Chapel. Team Vino is all about deepening connections to people, places, and each other; wine is their catalyst.
This three-part series is a finely crafted, unforgettable sensory and cultural experience with the opportunity to engage the stories and traditions of independent winemakers. As with any good vacation, you'll leave each session relaxed, energized, and with a new perspective. ⁠
Each class is an hour and a half on the specified dates below. Choose tickets for individual classes or a ticket for all three classes for a series discount!
Fri, Feb 10: Class One – Destination Bubbly
Journey through the world of sparkling wine. In this hands-on exploration, you will savor and learn all about the iconic wine styles of Cava, Prosecco, and Crémant, ending with "La Crème de la Crème," true Champagne. You will also taste an array of foods that pair with bubbly. Along the way, expect to have fun, learn a lot, and experience sparkling wine in a completely new way.
Fri, Apr 14: Class Two – Savoring Italy
Sip your way to La Dolce Vita as you journey through four of Italy's richest wine regions. Embrace the Slow Life and pause from the chaos of your daily lives and learn to mindfully engage food, wine, and each other with your five senses. You'll leave equipped to engage time at the table as a moment of connection and beauty.
Fri, June 9: Class Three – French Indulgence
In France, local cheese and wine are an important part of daily life, not a "guilty pleasure" or something reserved for "cheat day." Simply put, daily indulgence adds beauty and pleasure to the human experience. As you savor four French wine and cheese pairings, you'll immerse yourself in this age-old tradition and learn the art of simple indulgence.
Related Events