Jordan Lake 12-Hour Challenge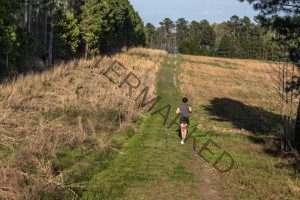 It's the fifth annual 12-hour race and the only 12-hour race in the Triangle. Register. How much distance can you cover in six or 12 hours? Find out on a trail run with views of beautiful Jordan Lake!
Not up to six or 12 hours on your own? Find two friends to join you on a team and see what you can do together. Rest when you want, eat when you want, run or walk when you want and go as far as your aching body will take you in six or 12 hours. New this year, a six-hour event on the same course.
Location
Jordan Lake Educational State Forest is located at 2832 Big Woods Road, Chapel Hill, NC, in northeastern Chatham County, about 13 miles south of Chapel Hill or 30 miles west of Raleigh. Parking will be in front of their Stan Adams Training Facility and the Aid and Timing Stations will be located at the Picnic Shelter.
Related Events