Events at The Plant
October 1 @ 3:00 pm

-

6:00 pm

|

Recurring Event

(See all)

One event on September 10, 2023 at 11:00 am

One event on September 23, 2023 at 12:00 pm

One event on October 1, 2023 at 3:00 pm

One event on September 30, 2023 at 3:00 pm

One event on September 14, 2023 at 6:00 pm

One event on September 17, 2023 at 4:30 pm

One event on September 24, 2023 at 8:00 am

One event on September 9, 2023 at 6:00 pm

One event on October 1, 2023 at 1:00 pm

One event on September 9, 2023 at 3:00 pm

One event on September 9, 2023 at 6:00 pm

One event on September 10, 2023 at 3:00 pm

One event on September 16, 2023 at 3:00 pm

One event on September 20, 2023 at 6:30 pm

One event on October 8, 2023 at 3:00 pm

One event on October 14, 2023 at 3:00 pm

One event on October 21, 2023 at 3:00 pm

One event on October 28, 2023 at 3:00 pm

An event every week that begins at 1:00 pm on Sunday, repeating until September 29, 2024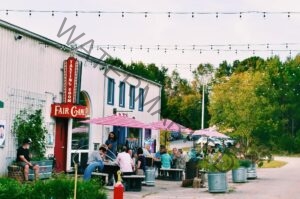 All events at The Plant. Events at bmc brewing. Events at Starrlight Mead.
The Plant is proud of their beautiful event grounds which have seen conferences, workshops, carnivals, fiestas, faires, art openings, birthdays, weddings, and funerals. In addition to public events, they offer ample indoor and outdoor event space perfect for cooperate events, team-building events, holiday parties, and other private events. Click here to learn more.
Upcoming Events at the plant
Sundays, 1pm-1:45pm: Weekly Tours at The Plant
Sun, Sep 10, 11am-1pm Ritual of Letting Go
The ritual begins with kriya yoga sadhana with Jil. As the kriya practice comes to a close, the sacred sound journey begins. Amanda will guide you to deep inner healing with the vibrations of the gong. Complete the experience with a short meditation. They invite you to arrive early and join us for tea afterward, celebrating community with friends old and new.
Sun, Sep 17, 4:30pm-6pm Hair and Fashion Show on the Catwalk
Fashion provided by Hempsmith Clothing Co, New Karma for Old Threads at Studio 17, and Galatea Boutique. The suggested entry fee is $5 per person. Payments will be taken at the door and paid directly to The Goathouse Refuge, a 501(c)(3) nonprofit organization. Live music by Simon Dunson. Doors open at 4:30pm, and showtime is 5pm-6pm. There is limited seating with plenty of standing room on a first-come, first-serve basis.
Sat, Sep 23, 12pm-5pm Mead Fest at Starrlight Mead
This annual event is a celebration of all things mead! Drink mead, learn how to make mead, and celebrate mead! Also, it's a fun excuse for a mini-Renaissance faire! Music, vendors, knights, food, and more! Featuring music by Thunder and Spice and sword-fighting demos by Knights of the Fiat Lux. Check out beverages from Fair Game Beverage Company and bmc brewing, and food from Ta' Contento. This free (except for food and drinks) family-friendly event is rain or shine. Be sure to come in costume!
Sun, Sep 24, 8am-5pm Gears for Goldens Charity Bike Event
Join NRGRR for their inaugural charity bike event at The Plant in Pittsboro. They are offering one-third metric, half metric, and full metric rides. Sponsorships and volunteers are key to making their event successful. Click here for more information about the ride and to learn how you can help.
Sun, Oct 1, 1pm-3pm Smelt Art Gallery New Shop Opening
Details TBD.
Sun, Oct 1, 3pm-6pm 2023 Sweet Sixteenth Annual PepperFest
Abundance NC presents The Sweet Sixteenth Annual PepperFest. PepperFest is a celebration of sustainable agriculture, local farmers, and the creativity of the Piedmont's top chefs, brewers, and artisans. They are back at The Plant to host folks who enjoy live music and revelry, learning, and discovery – including a kid's craft and fun zone – while filling up on delicious pepper-themed dishes made with delicious, locally grown sweet, hot, and smoky NC peppers.
Chefs compete for awards. Foodies taste all the different dishes made from peppers grown in the Piedmont of North Carolina. Children run wild, folks dance, laugh, and enjoy the many different creations. A Pepper Queen and King are crowned, local businesses and nonprofits share their news, and they all go home very happy. They will have live music with Soultriii, an artistic educational, and cultural walkthrough, a 21+ lounge, a kid's zone, vendors, and fun for the entire family! Get your tickets today! Prices will go up over the coming months.
Live Music Schedule
Thu, Sep 7, 3pm-5pm Bobby Firth
Sat, Sep 9, 3pm-5pm Dorian Jazz Duo
Sat, Sep 9, 6pm-9pm One Love Rising Reggae Party
Sun, Sep 10, 3pm-5pm Scott Grote
Thu, Sep 14, 6pm-8pm Tristan Dougherty
Sat, Sep 16, 3pm-5pm Mad Crush
Wed, Sep 20, 6:30pm-8pm The Plant Presents – The Triangle Orchestra
Sat, Sep 30, 3pm-5pm Deep Chatham Ramblers
Sun, Oct 8, 3pm-5pm Dmitri Resnick
Sat, Oct 14, 3pm-5pm Autumn Rainey
Sat, Oct 21, 3pm-5pm Nikki meets Hibachi
Sat, Oct 28, 3pm-5pm Audrey Smith
Related Events