Events at Fearrington Village
December 16 @ 11:00 am

-

12:00 pm

|

Recurring Event

(See all)

One event on October 19, 2023 at 6:00 pm

One event on October 21, 2023 at 11:00 am

One event on October 21, 2023 at 1:00 pm

One event on October 25, 2023 at 6:30 pm

One event on October 26, 2023 at 6:00 pm

One event on October 28, 2023 at 1:00 pm

One event on November 4, 2023 at 1:00 pm

One event on November 16, 2023 at 6:00 pm

One event on December 7, 2023 at 6:00 pm

One event on December 14, 2023 at 6:00 pm

One event on December 16, 2023 at 11:00 am

One event on December 17, 2023 at 2:00 pm

One event on February 16, 2024 at 5:00 pm

One event on February 17, 2024 at 10:00 am

One event on February 18, 2024 at 10:00 am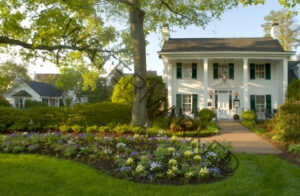 Varied events at Fearrington Village.
McIntyre's author events – Events at McIntyre's include author events, story time for kids, and occasional outdoor festivals.
Dovecote Home and Garden, Nest and Sprout events – Trunk show series, meet designers, view their offerings in depth, and place special orders.
Roost music schedule – Seasonal beer garden with live music during the summer.
Tuesday farmers market.
Sat, Dec 16, 11am-12pm and Sun, Dec 17, 2pm-3pm Donald Davis Annual Storytelling in The Barn
Fearrington Village is delighted to welcome back beloved friend and storyteller Donald Davis. A $7.50 ticket is required to attend and all money raised at the gate will go to CORA, Chatham County's Food Bank. Unlike with our other events, the ticket price is not deductible from related Event Books and Tapes. All monies gathered from tickets will go directly to CORA. Please bring canned goods and/or a monetary donation to support this Chatham food pantry. Available seating is 2/3 of capacity to accommodate social distancing. Masks are required upon entrance for the duration of the event. Please note that children cannot get in for free due to limited space.
Special Authors Events
Sat, Oct 21, 11am-12pm Sandra Gutierrez, Latinisimo: Home Recipes from the Twenty-One Countries of Latin America
Please join McIntyre's Books as they celebrate Sandra Gutierrez and Latinisimo. Hailed as a landmark achievement in Latin American cooking, beloved author Sandra Gutierrez shares from Latinisimo. Simply buy your copy of Latinisimo from McIntyre's, and they will have complimentary samples for you to try. One book is the entry for one person.
Wed, Oct 25, 6:30pm-7:30pm Jayne Anne Phillips, The Night Watch, in conversation with Jill McCorkle
Raise a glass to celebrate this event between friends and novelists Jayne Anne Phillips and Jill McCorkle.
Thu, Oct 26, 6pm-8pm Inez & Stephen Ribustello Dinner, Celebrating On the Square
Join Inez & Stephen Ribustello on The Garden Terrace for the launch of their new heart-warming cookbook. The Fearrington House Restaurant will be welcoming Vivian Howard and Xavyer Burroughs for an intimate conversation with the two sommeliers. Guests will enjoy Stephen's beloved casual dishes and beautiful wines chosen by Inez, as well as beer from Tarboro Brewing Company. Tickets include a signed cookbook, dinner with wine and beer, tax, and gratuity.
Thu, Dec 14, 6pm-8pm Cocktails and Conversation with Toni Tipton-Martin
Join Toni Tipton-Martin in The Fearrington Barn to celebrate Juke Joints, Jazz Clubs and Juice. They'll have fire-side sips and bites to toast the season. Discover the fascinating history of Black mixology and its enduring influence on American cocktail culture through 70 rediscovered, modernized, and celebrated recipes, by the James Beard Award-winning author of Jubilee. 
Wine Tastings and classes
Wine dinners and wine classes at the Belted Goat and the Fearrington House Restaurant. Takeout pop-ups for holidays and special occasions are available periodically throughout the year.
Sat, Oct 14, 1pm-3pm Free Wine Tasting – Raventós i Blanc
Thu, Oct 19, 6pm-7pm Wine Class – Walker Bay, South Africa
Sat, Oct 21, 1pm-3pm Free Wine Tasting – Red Tail Ridge
Sat, Oct 28, 1pm-3pm Free Wine Tasting – Grower Champagnes
Sat, Nov 4, 1pm-3pm Free Wine Tasting – Barboursville Vineyards
Thu, Nov 16, 6pm-7pm Wine Class – Holiday Wines
Thu, Dec 7, 6pm-7pm Wine Class – Bubbles!
Fearrington folk art show
Visit the Fearrington Folk Art Show Sat, Feb 17 and Sun, Feb 18, 10am-5pm for whimsical paintings, sculptures, pottery, and additional varied works from self-taught artists deeply influenced by the spirit of folk art, raw vision naïve art, primitivism, and outsider art. Admission is $5 (cash only) at the door. The collector's preview returns this year on Fri, Feb 16. Get a first look and purchase art on Friday night. 2024 artists will be announced later this year. For more information about the show, contact [email protected].
Enjoy this look back, thanks to Walter Magazine.
Related Events